R&K SHOOTING SUPPLY
(RON & KAYNA MCGARR)
P.O. BOX 883
PORTOLA, CA 96122
(530) 251-3324
pull@rkshootingsupply.com
RANGER XLW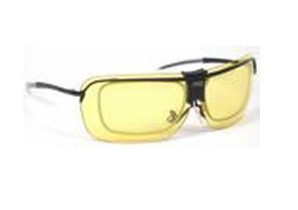 This exciting new product represents a departure from the typical shooting frame, regardless of the manufacturer. This is an entirely new "wrap" shooting frame, designed from the ground up by the team of experienced optical engineers from Randolph. This frame will be particularly appealing to the shooter who wants to be up-to-date, yet have a full-featured wrap shooting frame with superior and enhanced target acquisition.
This new metal fame, named the Ranger XLW, combines cutting-edge styling with features never seen before with a dedicated shooting wrap frame. These features include the available Randolph exclusive 8 base, de-centered CMT lens, an adjustable bridge with offset pad arms to prevent fogging, interchangeable polycarbonate lenses with 17 available tints and your choice of over-molded, non-slip bayonet temple tips or comfort fit cable temples for maximum retention.
Any way you look at it, this exciting, new, trend-setting, made-in-America frame sets the standard for excellence in fit and function that other products can only aspire to.
Call For Pricing