R&K SHOOTING SUPPLY
(RON & KAYNA MCGARR)
P.O. BOX 883
PORTOLA, CA 96122
(530) 251-3324
pull@rkshootingsupply.com
R&K Shooting Supply is a mobile trapshooting supply and accessories store. We are located in Portola, California and travel mainly the west. Some of our travels so far include, Washington, Oregon, Nevada, Idaho and of course California. Our plan is to venture further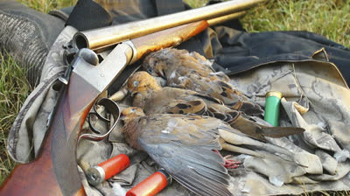 to small clubs and shoots and attending some of the larger shoots making trapshooting accessories available to shooters with the convenience of having what is needed right there on sight. Being trap shooters ourselves we know what shooters want so we try to carry it. We have Wild Hare vests, Miz Mac perfect fit shooting vests for women, Bob Allen shooting vests and a variety of Bob Allen/Boyt shooting pouches and bags.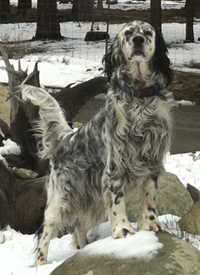 Not everyone has the same style so we stock from a variety of suppliers for a variety to choose from. We also carry a supply of quality leather merchandise, bags, pouches, 4 box carriers, toe pads and spare shell holders. Our store also carries some miscellaneous items such as a portable 4 gun rack, magnetic ground rests, and a line of gun cleaning supplies.
As an authorized Post 4 Optics & NYX dealers; prescription lenses are available on request.
Custom hearing protection is available (from on the spot molded ear plugs to electronics) Wild Hare bags, pouches carriers and "gun boys" (gun sleeve) are available. If you see us at a shoot, come look around or just come visit. If you would like us at a shoot please let us know.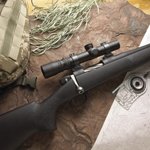 On line ordering is not available at this time, but phone orders are welcomed along with e-mail orders. Shipping costs varies with order size, (flat rate shipping at USPS) is the preferred and cheapest, but Federal Express is an option if speed is needed. If you have any questions on shipping or anything else please ask.
Thank You, Ron & Kayna